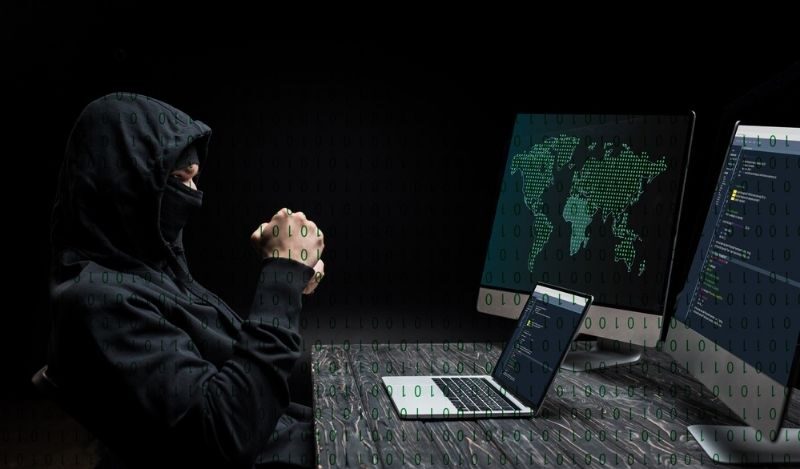 Data di pubblicazione: 27 Gennaio 2022
Nell'era dell'informatizzazione e della digital transformation delle aziende, la Cyber Security ha assunto un ruolo importantissimo, al pari degli altri aspetti dell'infrastruttura IT, dalla quale dipende il ciclo dell'operatività aziendale.
La Cyber Security è l'insieme delle tecnologie alle quali le aziende devono necessariamente affidarsi per proteggere sostanzialmente due cose:
la propria infrastruttura IT
i dati, in particolar modo quelli di clienti e fornitori.
Proprio i dati, oggi più che mai, rappresentano il vero tallone d'Achille per ogni azienda. La loro sicurezza deve essere garantita, nel rispetto della privacy e delle regole imposte dal GDPR.
Un attacco esterno all'infrastruttura IT sarebbe causa di grossi problemi tecnici e operativi, ma mai gravi quanto, ad esempio, un furto di dati: in questo caso le conseguenze potrebbero essere ben peggiori della semplice interruzione del flusso produttivo e, potenzialmente, costituire terreno fertile per controversie legali.
Cyber Security OT e IT
Per rendere chiara e netta la distinzione tra attacchi alla parte produttiva aziendale e quella gestionale si può quindi parlare di due diversi tipi di Cyber Security:
Cyber Security OT (Operation Technology)
Cyber Security IT (Information Technology)
Cyber Security OT
Il comparto di Operation Technology è rappresentato dall'intero asset produttivo, hardware e software. Dalla sua stabilità dipende l'operatività aziendale.
È fondamentale implementare una struttura di Cyber Security OT al fine di garantire continuità alla produzione e al business aziendale in generale.
Cyber Security IT
La sicurezza IT riguarda tutta l'infrastruttura IT aziendale. È importante strutturare un apparato di Cyber Security IT efficace per proteggere il sistema informatico sia dal punto di vista dell'operatività, sia per quanto riguarda i dati.
Perché è importante la Cyber Security in azienda?
La Cyber Security è necessaria per tutelare il sistema informatico aziendale da danni e guasti provocati da attacchi esterni o incidenti più o meno volontari.
Attraverso l'implementazione di un efficiente sistema di Cyber Security è possibile garantire la sicurezza di diversi comparti dell'infrastruttura IT aziendale:
Sicurezza dei dati
Sicurezza delle applicazioni
Sicurezza della rete.
La Cyber Security è anche ciò che mette l'azienda in condizione di reagire all'imprevisto e mettere in atto delle rapide ed efficaci operazioni di disaster recovery. In questi casi la parola chiave è resilienza, ovvero la capacità dell'azienda di adattare la propria operatività anche in presenza di un attacco informatico o di un danno accidentale.
Principali minacce informatiche
Le tipologie di aziende che subiscono attacchi informatici sono moltissime, le più vulnerabili sono quelle che gestiscono ed elaborano grandi volumi di dati personali sensibili, partendo dal settore della finanza, fino al medicale. Purtroppo gli attacchi informatici sono crimini in continua evoluzione e il loro numero è in espansione.
DoS – Denial of Service
Con un attacco di tipo DoS l'hacker punta a bloccare l'operatività di un sistema informatico intasandolo con un eccesso di traffico.
Man-in-the-middle
Negli attacchi di tipo man in the middle il cyber criminale si frappone all'interno di una comunicazione tra più persone allo scopo di sottrarne dati sensibili.
Phishing
Tra i più noti e diffusi, gli attacchi phishing vengono messi a segno dai cybercriminali inviando delle email che emulano accuratamente i modelli di comunicazione di enti reali (poste, banche, ecc.) attraverso le quali richiedono informazioni sensibili, ad esempio il numero della carta di credito.
Immissione di codice SQL
L'hacker sfrutta le sue conoscenze informatiche per inserirsi nel sistema informatico, accedere ai database e sottrarne il contenuto.
Data Breach
Questa tipologia di minaccia informatica si discosta dalle precedenti. Si tratta infatti di incidenti più che di attacchi, provocati internamente alle aziende, solitamente per disattenzione, errori umani (volontari e non) o guasti.
La Cyber Security secondo IT Impresa
IT Impresa non si occupa soltanto di progettare e realizzare le infrastrutture IT aziendali, ma anche di proteggerle, ognuna in base alle proprie specificità, con soluzioni realizzate ad hoc.
Consulenza & Advisory sulla sicurezza delle informazioni
Proprio perché ogni infrastruttura IT aziendale ha le proprie specificità, la progettazione di un sistema di Cyber Security non può essere standardizzata, ma cucita su misura per intervenire là dove è più necessario. Per questo motivo IT Impresa, di volta in volta, si avvale del contributo di professionisti esperti di Cyber Security, con una visione ampia e in grado di capire quale soluzione è la migliore per ogni singolo caso.
Risk Assessment
Per ogni sistema eseguiamo un Risk Assessment: i tecnici specializzati valutano di caso in caso il rischio cyber per stabilire quali sono le strategie da seguire e le soluzioni più efficaci da applicare.
Cyber & Security Audit, Gap Analisys
Viene eseguita una valutazione dello stato della sicurezza dell'infrastruttura IT, stilati dei report tecnici e redatto un piano d'azione correttivo.
Vulnerability Assessment & Management
Viene eseguita una scansione della rete per individuarne e valutarne le vulnerabilità, potenzialmente attaccabili dall'esterno.
Penetration Test & Ethical Hacking
Un team di specialisti, definiti ethical hackers, simulano degli attacchi all'infrastruttura in modo tale da capire come e in quale punto le minacce esterne potrebbero concretizzarsi. In questo modo è possibile avere una previsione dell'impatto che un attacco informatico avrebbe sull'infrastruttura aziendale.
Consulenza per la privacy e GDPR
Compliance di standard e metodologia: ISO 27001, ISECOM, NIST etc.
Verifica della conformità alle best practices e standard /metodologie riconosciute in ambito sicurezza informatica.
MDR – Managed Detection e Response
Servizio di monitoraggio attivo 24/7 per rilevare e classificare gli eventi relativi alla Cyber Security e intervenire tempestivamente per neutralizzarli.
CSDC – Cyber Security Defense Center
Pianificazione e gestione di tutte le attività, operative e tattiche, relative alla sicurezza.
SOC– Security Operation Center
Servizio di monitoraggio h24 e gestione degli incidenti di sicurezza erogato da piattaforme automatizzate e da personale specializzato, che osservano e classificano gli eventi ed attivano la risposta immediata in caso di attacchi o attività sospette.
CSIRT – Cyber Security Incident Response Team
Un team di ethical hackers interviene per contrastare gli attacchi informatici, attraverso una serie di procedure efficaci.
Formazione: il primo passo per una Cyber Security efficace
IT Impresa offre un servizio di formazione in tema di Cyber Security del personale tecnico aziendale, sia attraverso percorsi self-service e piattaforme di e-learning, sia in presenza con docenti qualificati.
Vuoi rendere sicura l'infrastruttura It della tua azienda?
Ultime News Approfondimenti